Sometimes luck isn't on the side of the vehicle when using your Motor home, RV or Camper. Damage or dents on your recreational vehicle? Dull paint or just no shine? Let our experts really make your next vacation a special one. Let Northside Collision handle the work. It isn't as simple as just popping the dent out, often times just pulling the dent creates small paint breaks in the exterior surface of your recreational vehicle. The area around the dent can then begin to rust. At our body shop we do go the extra mile by ensuring the entire area surrounding the dent is properly sealed and painted with matching paint.
Bring your Motor home, camper, RV or any recreational vehicle to our body shop and allow the experts to inspect the damage to give you an honest estimate of what exactly is wrong and the cost to repair the problem.
If you are going to invest in something that usually isn't cheap and is hard to maintain, the last thing you want to do is let the quality of your RV or camper deteriorate. Focus on enjoying your time with friends and family because the team at Northside Collision has everything you need when it comes to fixing your Recreational vehicle.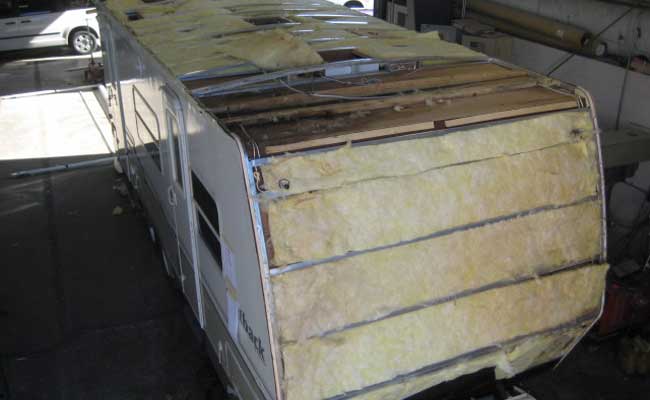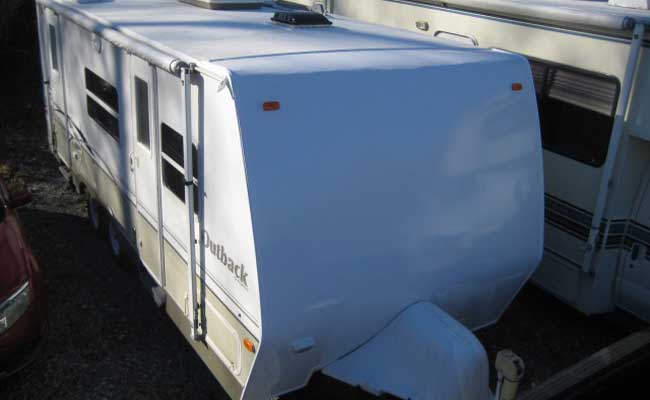 COLLISION & RV REPAIR SERVICES
---
Have a look at all the auto body repair services and RV repair services we offer below and feel free to call us with any of your auto body and boat repair needs.

Free Loaner Cars
All of our collision repair customers can use one of our cars for free while we complete your repair!

Tractors & Trailers
You can have us do collision repair of your full sized tractors and trailers too!

Mechanical Work
We service all accident related mechanical work such as alignments and undercarriage repair.

Custom Painting & Refinishing
Your custom paint and refinishing service comes with guaranteed color matching.

Paintless Dent Repair
You can have your auto body dents (that have no paint damage) repaired for as low as $100.

Frame & Uni-body
You can have us repair your car's frame and uni-body.

Wheels & Tires
We offer tire mounting and balancing as well as wheel alignment.

Struts, Brakes, & Suspension
You can have us do you struts, brakes, suspension work, and computerized alignment.

Our new state of the art
Fleet Repair Center
is
Central New York's largest repair facility
and is
AAA approved
.

Boat Repair
You can have us do boat repairs and boat maintenance so you can be ready to enjoy the good weather.

Truck Repair
We repair all types of commercial trucks and trailers.

Camper & RV Repair
We offer full service for motor homes, campers, RVs and any recreational vehicles. Stop by our shop for a free estimate!
---
When an accident happens to you or your loved ones, emotions can rise, tempers can flair, but finding a Syracuse RV repair shop that you can trust may not be as easy as it seems. Questions are bound to come up: "Who do we go to?", "Who can we trust?", and who has a solid reputation in our community when it comes to RV repair?
Let's face it, no one wants to have an accident, or deal with all of the time or expense of getting their RV repaired. At Northside Collision, we understand that and are here to help. For nearly 40 years, we've been helping people just like you find a reputable RV repair center in Syracuse and Central NY.
We take pride in our people, car repair expertise, and most of all helping customers get through the sometimes difficult process of having their RV repaired and restored to like new condition. Whether it's just a small touch up on the paint or a major repair from a severe collision, we want to make the process as easy and hassle free as possible.